Reign Web Experts' Expert Services
Reign Web Experts' Expert Services In today's digital age, establishing a solid online presence is no longer a choice but a necessity for businesses aiming to succeed.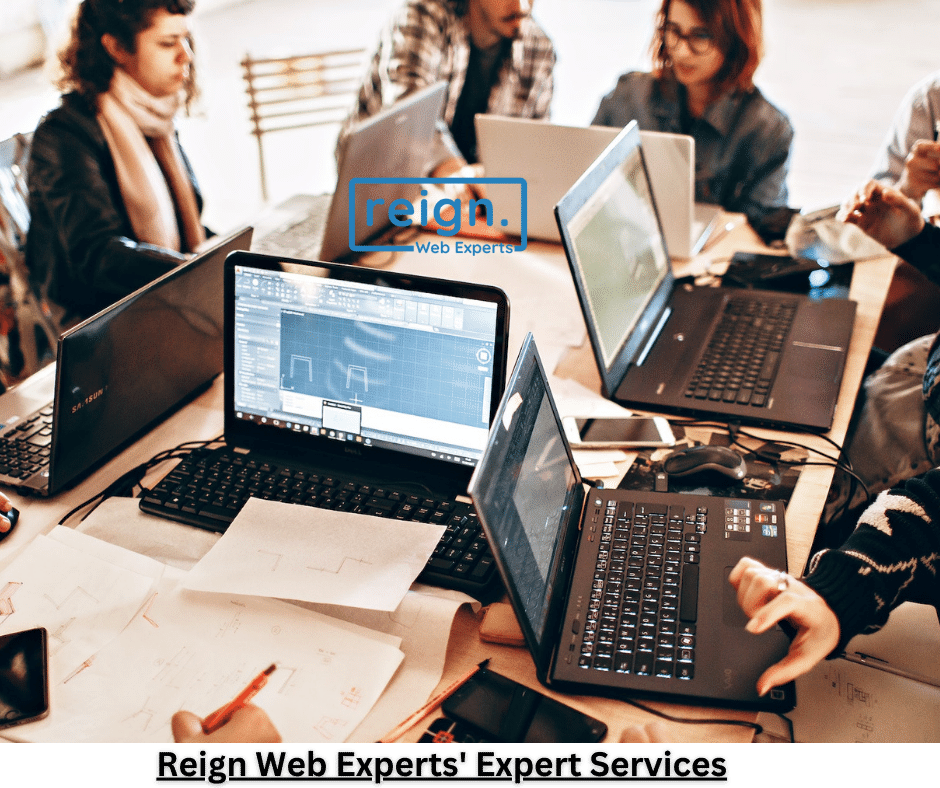 Reign Web Experts emerges as a beacon of expertise, offering a comprehensive suite of services designed to elevate your online presence and position your brand for success in the competitive digital landscape.
With a track record of excellence and a commitment to innovation, Reign Web Experts is your partner in navigating the complexities of the online world.
The Essence of Online Presence
An online presence is more than a website or social media profile; it's a digital extension of your brand, a virtual storefront that remains accessible around the clock.
Reign Web Experts understands that a well-crafted online presence is the cornerstone of modern marketing, influencing how a global audience perceives and interacts with your brand.
Custom-Tailored Solutions
Reign Web Experts recognizes that every business has unique goals and challenges. Their approach begins with a deep dive into your brand, understanding your target audience,
industry landscape, and aspirations. Armed with this knowledge, they craft bespoke solutions that align with your needs, ensuring that every aspect of your online presence resonates with your audience.
Website Development: Your Digital Hub
Central to any online presence is a website that serves as your digital hub. Reign Web Experts' website development services go beyond aesthetics;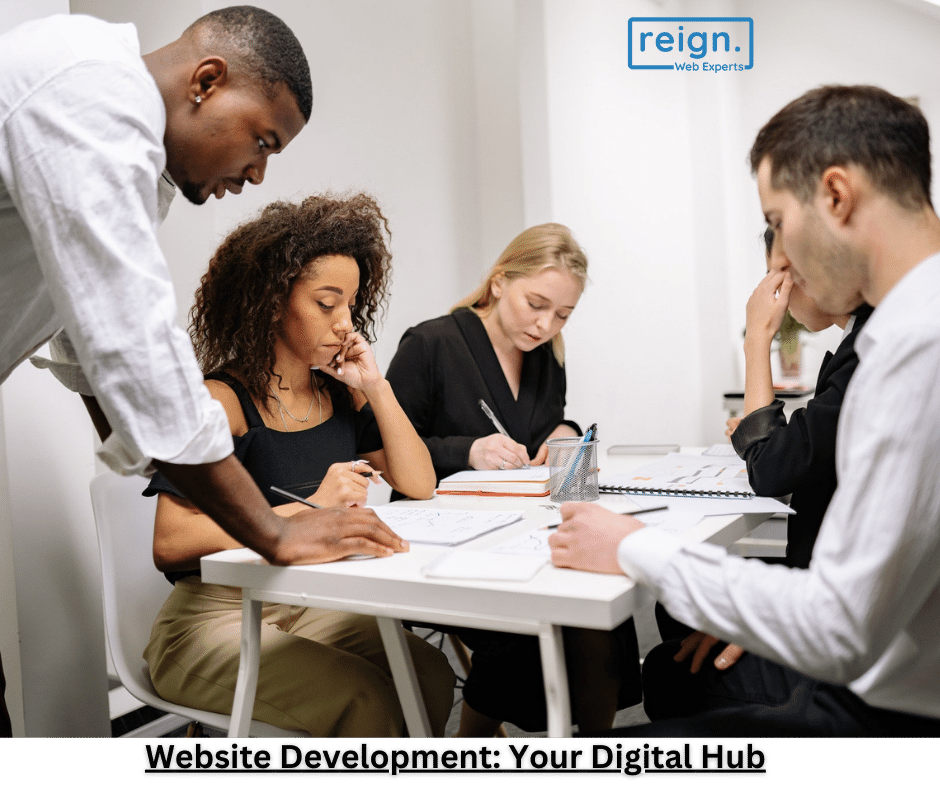 They focus on creating user-centric designs that provide seamless navigation and effortless interaction. From responsive layouts to intuitive interfaces, every element is meticulously designed to engage visitors and drive conversions.
Content that Captivates
Content is the lifeblood of your online presence. Reign Web Experts' content creation services encompass everything from compelling website copy and engaging blog posts to captivating social media updates.
Their team of skilled writers understands the art of storytelling, effectively conveying your brand's narrative while delivering value to your audience.
Search Engine Optimization (SEO) Mastery
A powerful online presence is only meaningful if potential customers can find you. Reign Web Experts' expertise in SEO ensures that your website ranks prominently in search engine results.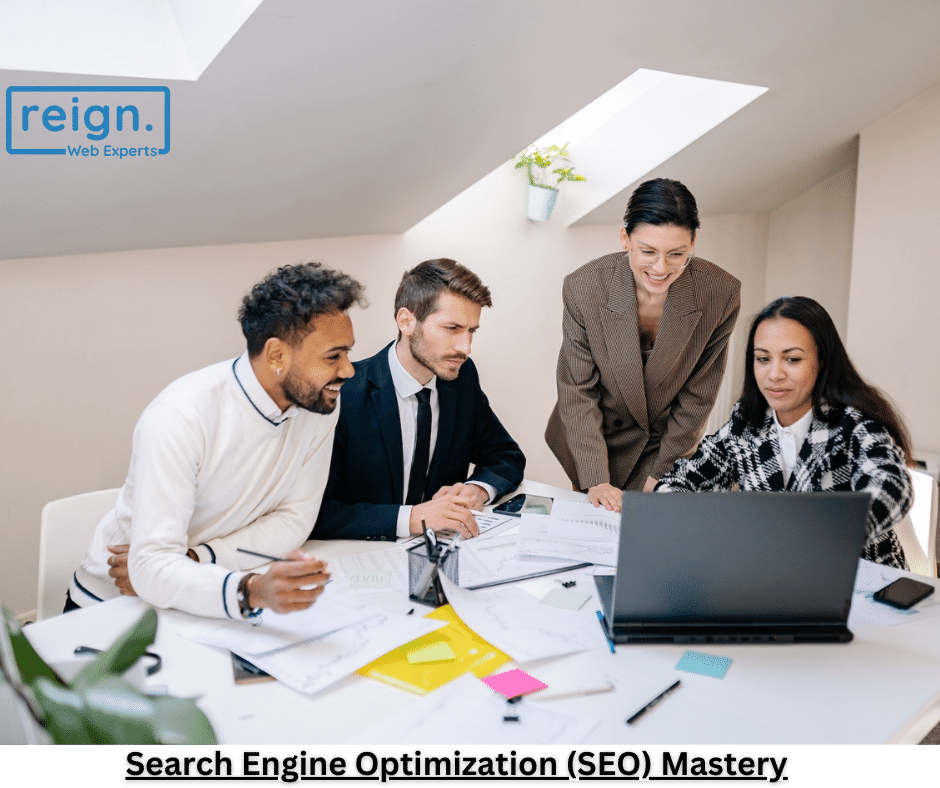 By optimizing keywords, improving site speed, and enhancing user experience, they increase your online visibility, driving organic traffic to your digital doorstep.
Social Media Brilliance
Social media platforms are pivotal in building a dynamic online presence. Reign Web Experts' social media strategies go beyond posting; they create cohesive narratives that resonate across platforms.
From eye-catching visuals to engaging captions, they orchestrate a symphony of content that drives audience engagement and fosters brand loyalty.
E-Commerce Excellence
For businesses in the realm of e-commerce, Reign Web Experts offers a comprehensive suite of solutions. From designing visually appealing online stores to integrating secure payment gateways and optimizing checkout processes, they provide a seamless e-commerce experience that converts visitors into loyal customers.
Analytics and Insights
An effective online presence requires constant refinement. Reign Web Experts utilizes advanced analytics tools to monitor your digital footprint, analyzing user behavior, traffic patterns, and engagement metrics.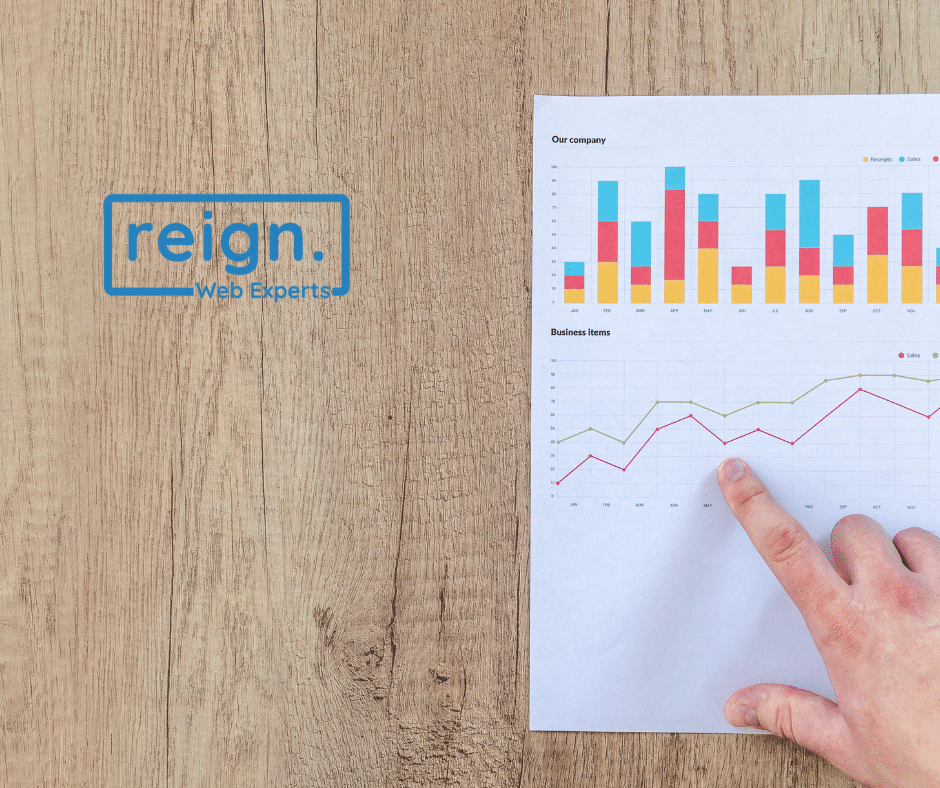 These insights guide strategic adjustments, ensuring your online presence remains aligned with evolving market trends and customer preferences.
Embracing the Future
The digital landscape is ever-evolving, and Reign Web Experts thrives on innovation. They stay at the forefront of emerging technologies and trends, ensuring that your online presence remains cutting-edge and adaptable to the changing times.
Conclusion: Reignite Your Digital Journey
In an era where digital interactions shape consumer decisions, a robust online presence is the key to thriving in the digital age. Reign Web Experts' expertise in website development, content creation, SEO, social media, e-commerce, and analytics offers a holistic approach to boosting your online presence. With Reign Web Experts as your partner, you're not just navigating the online realm but dominating it.
To embark on a journey of online presence enhancement, visit Reign Web Experts' official website or connect with them on Facebook and Instagram.
FAQs About Boosting Online Presence with Reign Web Experts
Q. What does an online presence encompass?
-An online presence includes your website, social media profiles, and digital content representing your brand in the virtual world.
Q. Why choose Reign Web Experts to boost online presence?
-Reign Web Experts specialize in custom-tailored solutions, covering website development, content creation, SEO, social media, and analytics to enhance your digital footprint.
Q. How does SEO improve online presence?
-SEO optimizes your website to rank higher in search engine results, increasing visibility and driving organic traffic to your digital assets.
Q. Can Reign Web Experts adapt to changing digital trends?
-Yes, Reign Web Experts stay updated with emerging technologies and trends, ensuring your online presence remains modern and practical.
Q. What's the role of social media in online presence?
-Social media amplifies your online presence by creating engaging narratives, connecting with your audience, and fostering brand loyalty.